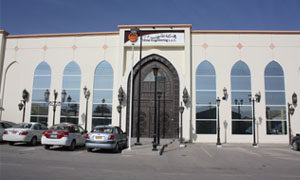 Metal Engineering LLC has expanded from industrial platforms to touching nearly every aspect of our daily lives from transportation, energy, telecom to construction, household, or simply decorative gates, lanterns and staircase rails. Since its establishment in 1996, Metal Engineering has been setting new quality standards in metal fabrication for more than a decade.
As a growing organization with a huge dedicated workforce in Oman, Metal Engineering prospers through exceptional quality to meet the growing demand of its products and services in the local and regional markets. Yet, with an eye set on exceeding clients expectations though un-matched commitment, reliability and strong foundations for establishing a successful partnership between your business and Metal Engineering.
Since the establishment of Metal Engineering two decades ago, Quality has been the inspiration and the passion chosen for distinguishing our products and services in the region.
In 2010, Metal Engineering has set standards of quality management system ISO – 9001:2008 for the purpose of continual improvement of our products and services.
In March 2013 Metal Engineering had successfully received the American Society of Mechanical Engineering certification (ASME) for boilers and Pressure Vessels which is the leading international developer of codes and standards associated with the art, science, and practice of Mechanical Engineering.